Flexible Network Solutions
The Industrial IoT Antenna Solutions different from consumer IoT solutions in three ways:
Flexible enough to accommodate different wireless technologies
Dependable enough to offer continuous coverage and real-time data
Tough enough to withstand harsh weather or rough treatment
While many Industrial IoT antenna solutions will rely solely on Cellular transmissions, starting with 4G LTE and migrating to 5G.  Some IIoT applications will bring in multiple technologies such as WiFi, GPS, GNSS, ISM, LoRaWAN, or Sigfox. 
While we are featuring some of our newer 4G LTE and 5G-ready antennas here, Mobile Mark also offers a large number of antennas dedicated to non Cellular frequency coverage.  We offer many multi-band antennas that can be custom configured to meet the exact wireless requirements of your system.
Regardless of the operating frequency selected, all of our IIoT antenna solutions are designed to offer dependable coverage.  Our antennas are designed in-house in our Engineering Technical Center to ensure optimum efficiency and high performance. 
These antennas are rugged and able to perform in difficult operating environments.  From our over-molded embedded antennas to our vibration-resistant foam-filed antennas, we offer antennas that will stand up to commercial, industrial, and military requirements.
Fixed Site & Compact Antennas
Related Resources for Industrial IoT
Call Mobile Mark for the Most Advanced Industrial IoT Antenna Design
The "Internet of Things" is also known as IoT, and this section will specifically discuss Industrial Applications.
Commercial, industrial, and governmental entities understand the need to monitor situations so that they can react to changing situations.  The quicker the data can be received, and the more thorough it is, the better prepared the decision-makers will be to respond.
The IIoT, or Industrial Internet of Things, builds on what is already in place by providing new tools.  Sometimes it is simply a matter of getting current data faster, but sometimes it changes what is possible by providing new information and control possibilities.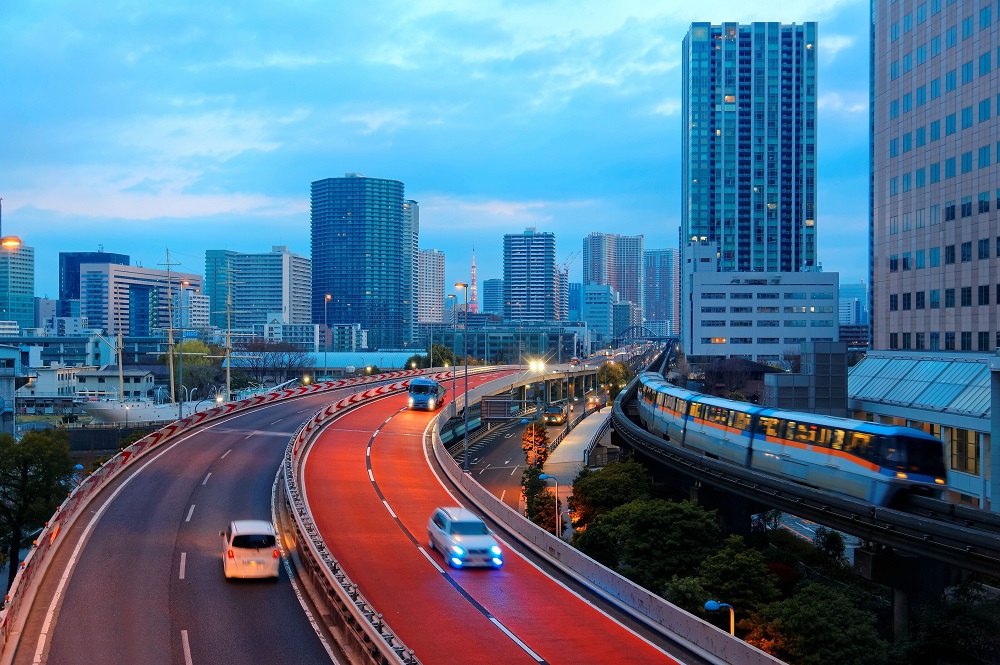 The opening of new frequency bands, and wider bandwidths, along with the continual advancement of wireless protocols, has allowed for additional applications. Video-stream monitoring will be smoother and easier to watch with faster protocols and wider bandwidths that are possible with 5G Wireless.
With the advent of 5G technologies, critical data can see sent faster and more reliably, so that real-time decisions are possible. Video streaming is one example, made smoother and easier to watch with faster protocols and wider bandwidths that are possible with 5G wireless transmissions.
In some cases, time and speed are not critical.  In these cases, other wireless protocols may be appropriate.  For example, small quantities of data to be sent periodically, might be better suited over a license-free network such as ISM, LoRaWAN or, Sigfox.  If the data needs to be transmitted over longer distances, an NB-IoT system might be more appropriate.
One thing that distinguishes Industrial IoT from Consumer IoT is the environment in which most IIoT applications are placed.  Rugged settings and harsh conditions place more demands on the types of equipment that can be used. 
Sometimes the equipment will be placed outdoors and subjected to extreme variations in temperature and moisture.  Other times, the equipment will be placed in high vibration and high impact settings where product durability is essential.  Mobile Mark understands the demands of these environments and has developed Industrial IoT antenna solutions that can stand up to these requirements. 
We also understand that mounting requirements vary with location. A number of our mounts are used to secure antennas in unusual settings. These mounts adjust the antenna's angle for optimum coverage. Radiation patterns are available to help network designers optimize the coverage area.